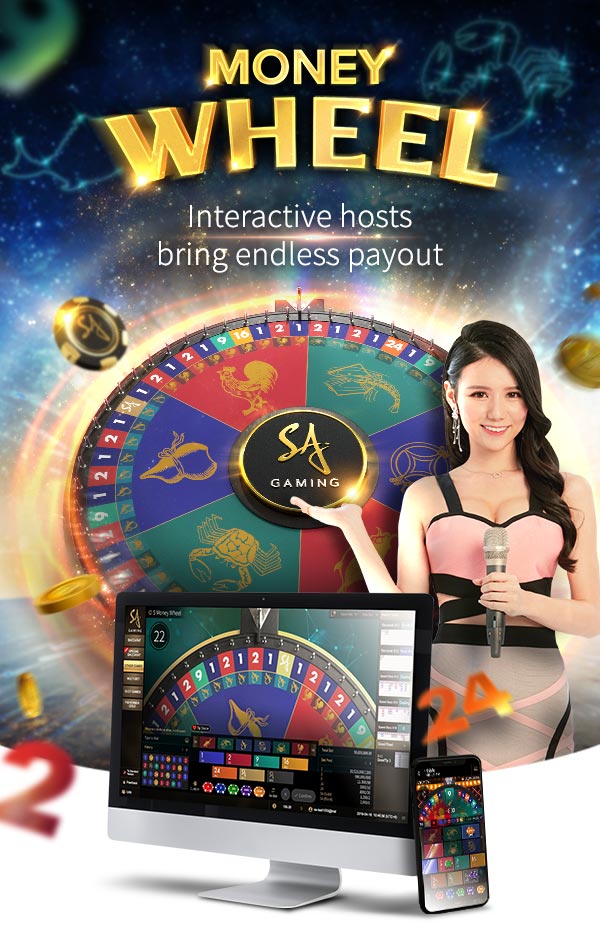 Money Wheel: Interactive hosts bring endless payout
2019/07/12
The most anticipated Money Wheel is now available at SA Gaming's lobby! Easy to play and highly interactive, Money Wheel is our ace of creating revenue! Here are some of the most fascinating features:
• High payout: Our Money Wheel offers a maximum payout up to 50:1. It pays 50x when the wheel stops at SA! • Side-bet option available: Based on Hoo Hey How, a traditional Chinese dice game, players can try their luck and see whether the wheel stops at fish, prawn, gourd, stag, crab, or rooster. • Interactive hosts: There are pretty and lovely hosts who spin the wheel and interact with the players! Players can tip the hosts to show their love and appreciation! • Live chatroom: We have a live chatroom for Money Wheel! Players can send instant messages to the hosts, who would respond to the messages! Live Games have become highly interactive! • Professional equipment: The wheel is made by professional equipment makers that serve land-based facilities. Together with all features above, players can enjoy premium entertainment experience! Come and experience our Money Wheel now!
-- About SA Gaming SA Gaming is an exceptional online entertainment platform provider in Asia. Making use of state-of-the-art technology, it offers a full spectrum of gaming products including Live Games, Mobile Platform, and Proxy Betting. Every product is developed by professionals with diligence, and comes with trustworthy support services. SA Gaming's products are very popular among players around the world.