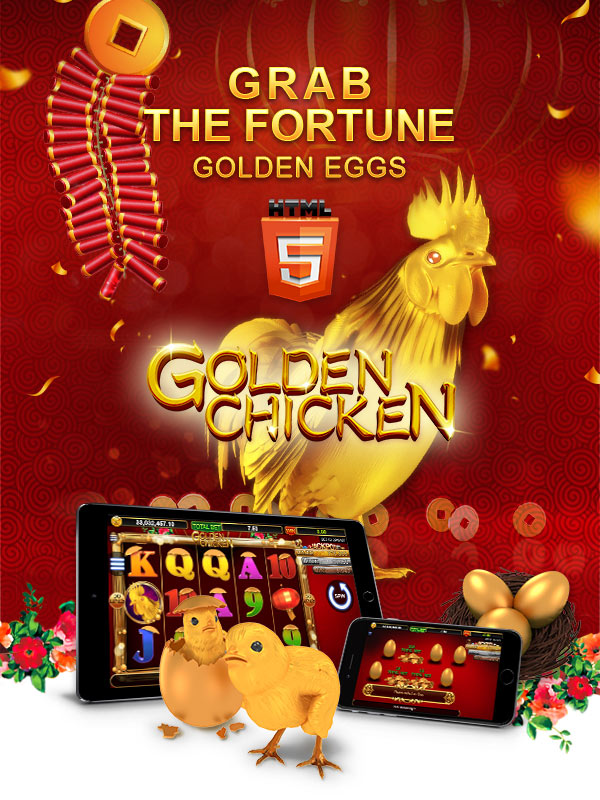 Meet the Golden Chicken in HTML5 and BE RICH!
2017/08/30
The Year of Rooster is near, and the mighty Golden Chicken is blessing anyone who catches sight of it! For those who have managed to grab the golden eggs, prosperities and wealth are guaranteed to come! If you are interested in our products or services, please feel free to contact us via "Live Chat" or email: info@sagaming.com. We are looking forward to hearing from you!
-- About SA Gaming SA Gaming is a veteran online gaming platform provider specializing in developing innovative casino games including Traditional and Western Live Games, Hot Model Slot, Asian-themed Slot Games, Multi-player Games etc. Recognized by the industry and being awarded the 'Best Online Casino Solution' in Asia Gaming Awards 2017, we are definitely the best choice for your gaming business!