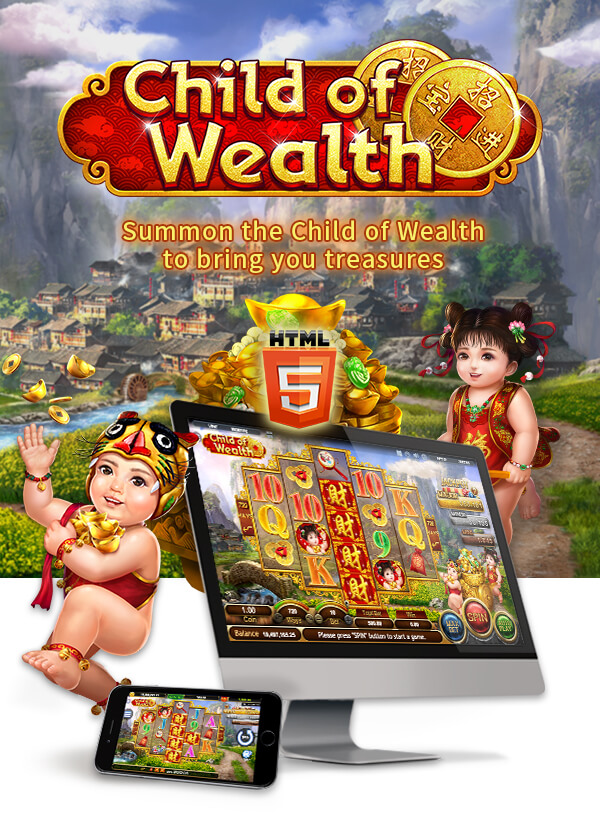 Summon the Child of Wealth to bring you treasures
2018/02/21
Receive blessings from the Child of Wealth! The Child of Wealth is here to bring you tons of wealth and fortune! Don't look down on this lively kid, for he comes along with lots of blessings. Stick close and receive the grace from Child of Wealth.

SA Gaming offers a great variety of E-games in different Asian themes for your selection. Please feel free to contact us at info@sagaming.com. Stay tuned with us for more steaming hot new products!
-- About SA Gaming As the leading online gaming platform provider in Asia, SA Gaming offers a full spectrum of innovative games as well as trustworthy support services. We are incredibly honored to receive the "Best Online Casino Solution" in "Asia Gaming Awards 2017" for our remarkable achievements, and the "Top 3 Hot Product Award" for our HTML5 Live Games. It truly recognizes our efforts in developing outstanding products and quality services.