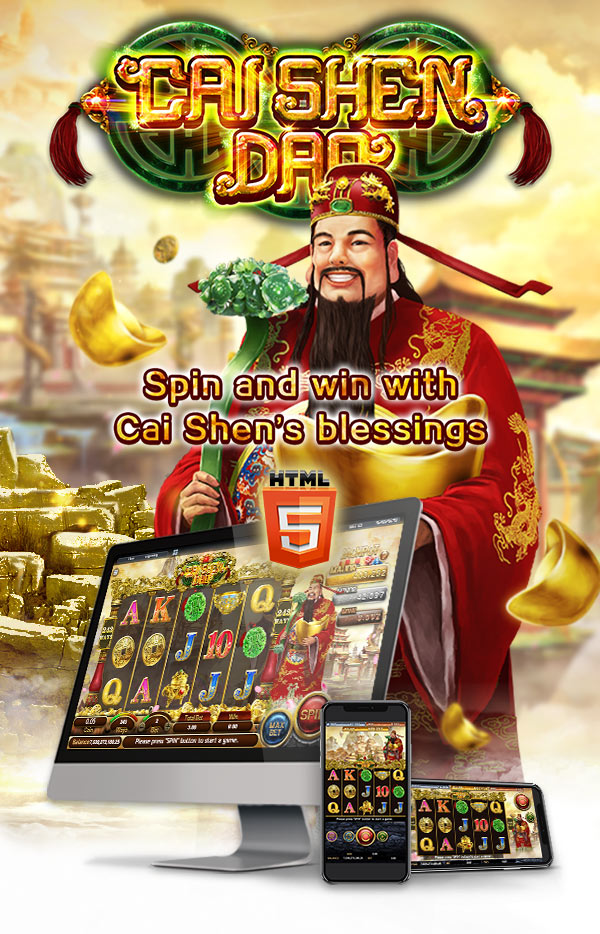 Spin and win with Cai Shen's blessings
2019/01/29
SA Gaming has launched a new slot game "Cai Shen Dao"! It is our first slot game that supports flawless transition between portrait and landscape orientations on mobile version! The slot game features Cai Shen, the Chinese god of money and wealth. The game is a 3x5-reel slot with 243 ways to win. There are Free Game Feature and Wild Bonus Feature. The Free Game Feature allows players to have the Midas touch: they can win up to 20 free spins! This means more chances to win! The Wild Bonus Feature allows each Wild Symbol to win up to 20 times of total bet during the free spins! Let our "Cai Shen Dao" bring you great fortune!
SA Gaming offers a great variety of slot games in different Asian themes for your selection. Please feel free to contact us at info@sagaming.com. Stay tuned with us for more steaming hot new products!

-- About SA Gaming SA Gaming is an exceptional online entertainment platform provider in Asia. Making use of state-of-the-art technology, it offers a full spectrum of gaming products including Live Games, Slot Games, Multiplayer Games, Mobile Platform, and Proxy Betting. Every product is developed by professionals with diligence, and comes with trustworthy support services. SA Gaming's products are very popular among players around the world.