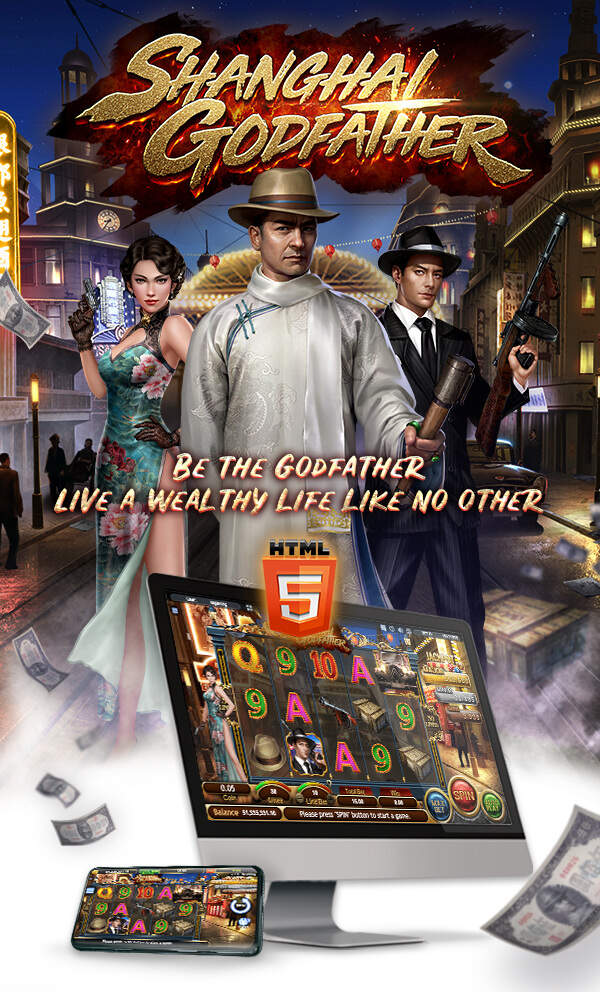 Be the Godfather Live a wealthy life like no other
2018/09/26
SA Gaming has launched a new slot game "Shanghai Godfather"! The slot game features Shanghai in the 1930s. Those were the days when the bold gets the gold. With a 3x5-reel 30-line slot, "Shanghai Godfather" comes with a Free Game Feature, where free spins are awarded when a certain amount of Scatters appear on screen. Players have more chances to play, making the game more attractive! This game has added a brand-new Mysterious Wild Feature, which can be triggered on both the Base Game and the Free Game. Once triggered, players will be awarded with one of the three additional Wild types (Extra Wild, Extra Reel Wild, Bomb Wild). These additional Wild types give players more Wild Symbols on the reels. This means more chances for players to win and rule Shanghai Bund! With such an amazing game, SA Gaming is the best partner to provide quality entertainment for players and huge sums of income for operators. Enter the world of "Shanghai Godfather" now and enjoy all the luxuries!
SA Gaming offers a great variety of slot games in different Asian themes for your selection. Please feel free to contact us at info@sagaming.com. Stay tuned with us for more steaming hot new products!

-- About SA Gaming SA Gaming is an exceptional online entertainment platform provider in Asia. Making use of state-of-the-art technology, it offers a full spectrum of gaming products including Live Games, Slot Games, Multiplayer Games, HTML5 Mobile, and Proxy Betting. Every product is developed by professionals with diligence, and comes with trustworthy support services. SA Gaming's products are very popular among players around the world.