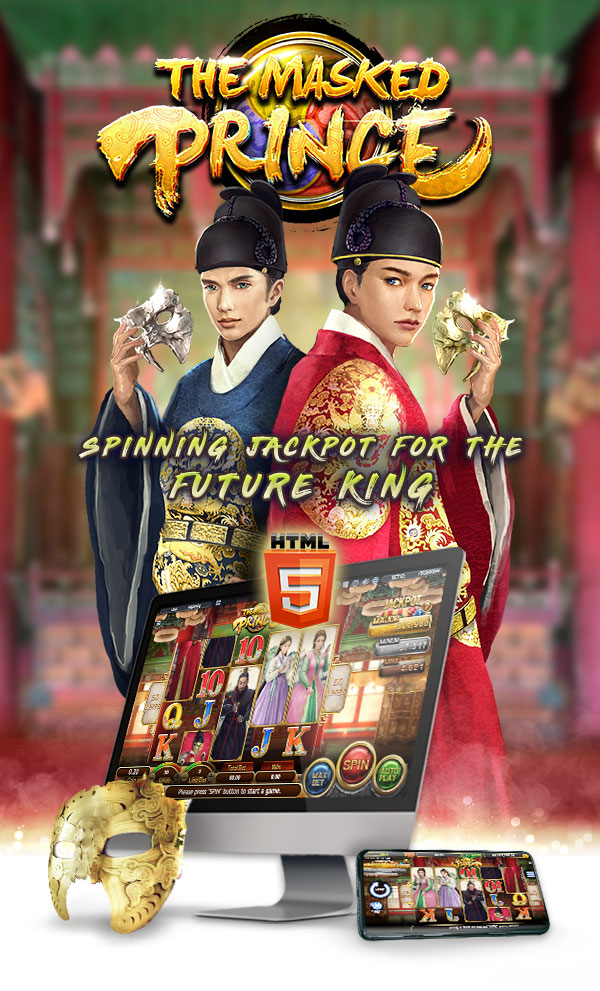 Spinning jackpot for the future king
2018/11/05
SA Gaming has launched a new slot game "The Masked Prince"! The slot game features the Joseon Dynasty in the 18th-century Korea. The organisation formed by the ministers was so powerful that it controlled the royal family. To stay alive, the Crown Prince could only wear a mask and escape from the palace so they could not know how he looked like. The game is a 4x5-reel 50-line slot, and comes with Double Prize and Free Game Feature. Two of the free games allow stacked Top Payout Symbols to turn to Wild, while the third free game gives free spins with multiplier x2! Now, help "The Masked Prince" build up his power and fight against his ministers so he could take back his glory!
SA Gaming offers a great variety of slot games in different Asian themes for your selection. Please feel free to contact us at info@sagaming.com. Stay tuned with us for more steaming hot new products!
-- About SA Gaming SA Gaming is an exceptional online entertainment platform provider in Asia. Making use of state-of-the-art technology, it offers a full spectrum of gaming products including Live Games, Slot Games, Multiplayer Games, HTML5 Mobile, and Proxy Betting. Every product is developed by professionals with diligence, and comes with trustworthy support services. SA Gaming's products are very popular among players around the world.