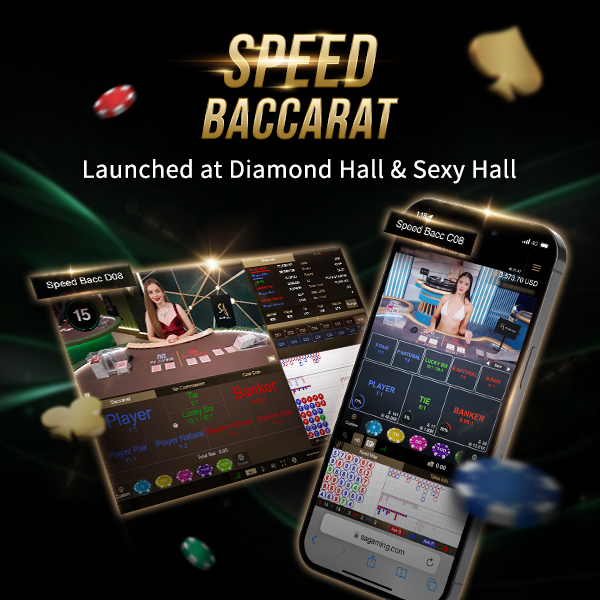 SA Gaming has launched Speed Baccarat at Diamond Hall and Sexy Hall!
2023/09/12
SA Gaming has launched Speed Baccarat at Diamond Hall and Sexy Hall! Speed Baccarat tables provide a breathtaking experience for those who are looking for thrill and tension. With reduced betting time, everything becomes dynamic and exciting as players need to make split-second decisions! Three tables now offer this rapid version of Asia's favourite game. Be sure to try it out here: https://www.sagaming.com/trial?title=SpeedBaccarat Should you have any inquiry regarding the new product, please feel free to shoot us an email at info@sagaming.com. Your feedback is highly appreciated and will help us to improve our ability to serve you better in the future.
-- About SA Gaming SA Gaming is a leading online entertainment platform provider in Asia. Making use of state-of-the-art technology, it offers a full spectrum of Live Games including Baccarat, Andar Bahar and many more. Licensed by Gaming Curacao, every product is developed by professionals with diligence, and comes with trustworthy support services. SA Gaming's products are very popular among players around the world. Winner of the "Australia/Asia Focused Technology Supplier of the Year" at IGA, "Developer of the Year" and "Virtual Platform Provider" at SPiCE Awards, and many other awards, SA Gaming's efforts and achievements are well recognised in the industry.