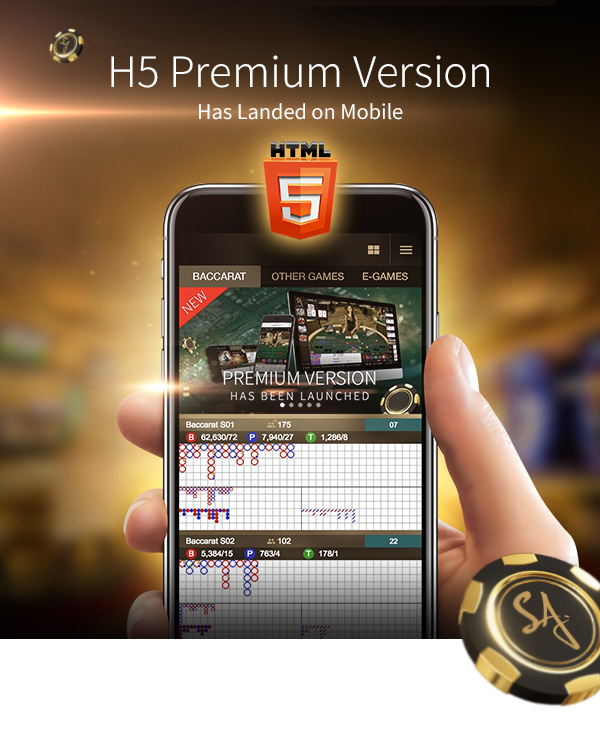 H5 Premium Version has landed on mobile
2018/05/14
The H5 Premium Version has officially landed on our platform and supports both iOS and Android devices. The H5 Premium Version is an optimized version based on the existing Standard Version. It provides a more human-centered user interface and pleasing appearance. It is also more convenient to use. The following shows the highlighted features of the H5 Mobile Premium Version:

Try the Premium Version on your mobile devices now: https://www.sagaming.com/game_trial.html
-- About SA Gaming As the leading online gaming platform provider in Asia, SA Gaming offers a full spectrum of innovative games as well as trustworthy support services. We are incredibly honored to receive the "Best Online Casino Solution" in "Asia Gaming Awards 2017" for our remarkable achievements, and the "Top 3 Hot Product Award" for our HTML5 Live Games. It truly recognizes our efforts in developing outstanding products and quality services.