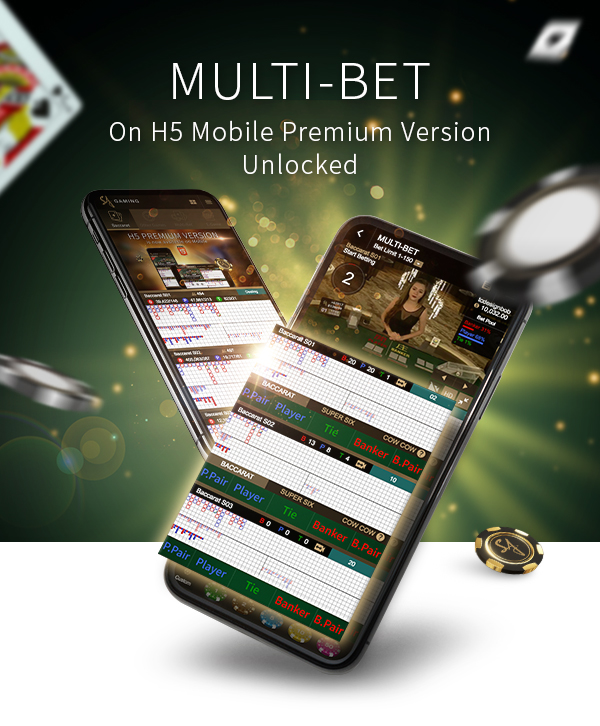 SA Gaming – Multi-Bet has arrived on your mobile!
2018/11/01
SA Gaming is dedicated to offering innovative and quality gaming products to the market. Following the successful launch of the H5 Mobile Premium Version, SA Gaming is thrilled to announce an add-on function to enhance players' online gaming pleasure. The latest add-on, featured across the live-game suite, including Baccarat, Dragon Tiger, Roulette, and Sic Bo, will allow players to view and bet on up to 19 tables of the live games of their choice at the same time in just one single screen, keeping players close to the live situation and doubling or even tripling the joy of gaming and hence the bet. Experience this add-on on your mobile devices now: https://www.sagaming.com/game_trial.html?type=premium&default=601
-- About SA Gaming SA Gaming is an exceptional online entertainment platform provider in Asia. Making use of state-of-the-art technology, it offers a full spectrum of gaming products including Live Games, Slot Games, Multiplayer Games, HTML5 Mobile, and Proxy Betting. Every product is developed by professionals with diligence, and comes with trustworthy support services. SA Gaming's products are very popular among players around the world.