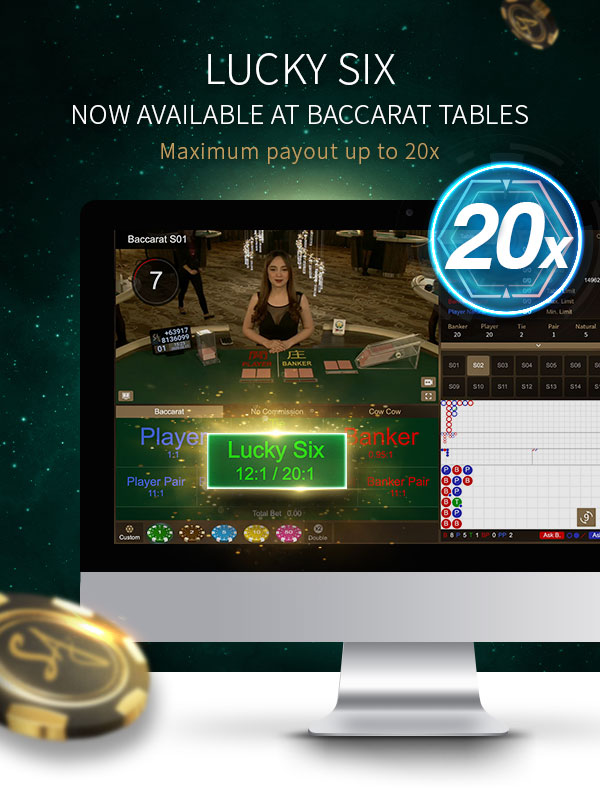 Lucky Six available now - maximum payout up to 20x!
2020/06/30
SA Gaming has introduced a new Side Bet for Baccarat: Lucky Six! Lucky Six pays 12x when the banker wins with exactly 6 points. The payout could be up to 20x when banker draws the third card to win!
-- About SA Gaming SA Gaming is a leading online entertainment platform provider in Asia. Making use of state-of-the-art technology, it offers a full spectrum of Live Games including Baccarat and many more. Every product is developed by professionals with diligence, and comes with trustworthy support services. SA Gaming's products are very popular among players around the world. Winner of the "Asian Platform Provider of the Year" in Malta Gaming Awards 2019 and "Live Casino of the Year" at IGA 2020, SA Gaming's efforts and achievements are well recognised in the industry.